Singles On Sailboat




                                         

1978-2019

  A few memories… His-tory & Her-story
CONGRATULATIONS TO SOS FOR FORTY FABULOUS YEARS!
JUDITH BUNNEY Commodore 1988-89


About my memories of SOS.  I joined at a brunch in 1982 after seeing a blurb in the Wash Post.  I had a 27-foot boat and brought it to one of the early raft-ups, but it was a racer and not well-equipped to accommodate several cruisers overnight, so I left it in the marina after that one sail.  It was an education to sail with different skippers every two weeks from IRS cruise in April through Frostbite in late fall.   I learned a lot, and with encouragement from people who had Captain's licenses to study, so I eventually earned my license for 25 ton, offshore.  I served on the Board for several years as Social Chair and finally Commodore.
The club had about 200-250 members at that time, and had brunches to keep the spirit up during the winter. We felt lucky in those early years to get assigned to a 30-foot boat!  Within the next few years, the membership grew to almost 1,000 and the length of the boats grew as well, with a 30-footer becoming a smaller one on the raft-ups.  As the circular rafts became the norm and with many, many boats from large to small.  A famous helicopter picture of one epic raft is in the archives.
We had a very active group of volunteers during those years, and the structure of SOS became more and more complex. The cruising committee named each cruise, which held for many years. Fireside Chats were added to the winter schedule in addition to the brunches, which grew larger and larger, necessitating bigger venues.  We were able to recruit speakers with knowledgeable slide shows such as Gary Jobson and Tania Abei, a young female who had sailed solo around the world.  A contest to name the newsletter resulted in The Whisker Pole.  (I believe it was submitted by Frank Florentine.)
We began a training day to develop skill sets for novice crews and to have fun with fire extinguishers and setting off flares (with Coast Guard permission).  Many of us had taken the Coast Guard Safety at Sea training at the Naval Academy and learned a lot of practical safety measures.  As we had many expert sailors in the club, they volunteered to teach elements of sailing dynamics, navigation, and safety on the water for SOS. These were well attended and always ended in a party!
Another big party begun in those early days was the Awards Banquet where some serious and some spoof awards were wittily put together by a committee and it was fun to dress up - Black Tie!   As we had many fabulous cooks in the membership, a Gourmet Cruise was added to the schedule.  What feasts were shared among the boats!
Another big event was the Anniversary Cruise, which in those days went to a land-based venue so we could go ashore for a feast and dancing.  One memorable one with a steel band with players from the Trinidad/Tobago Embassy caused the police to be called by neighbors because of the noise over the water! (more on this later)
As the club grew, there were not enough boats to accommodate all those signing up as crew. So, the practice of boat chartering began, with sometimes 3 or 4 charters added to the fleet for a weekend. Ultimately, for safety, it was required that skippers for those boats needed a Captain's license. We informally organized trips as well to wonderful sailing destinations unlike now when SOS organizes such ventures. In 1983, I went to the Virgin Islands and Greece and Turkey where we had two boats of members.  Several SOS boats sailed to the 100th Brooklyn Bridge Anniversary in 1983 with cascading fireworks from the bridge. Also, we had several SOS boats in the 100th Anniversary of the Statue of Liberty, 1986 in NY harbor along with Tall Ships, 30,000 other "small craft" and many naval ships from around the world.  Crew had other new opportunities to help retired skippers who went south for the winter or ventured as far as Nova Scotia in summer.  My non-sailing friend misunderstood me when I spoke of going on these 'deliveries'!  A few skippers sailed 'around the world' in the 80's and 90's, with some crew joining for legs of the voyages.
While the focus was sailing, it was also meeting other singles, and as expected, many singles became couples, and the club had a shift with many marrieds now among the membership.  The friendships and love of sailing prevailed and the core group sustained the activities of SOS over many years.  As we became older, however, we began to lose some key movers and shakers through accidents and illnesses.  We celebrated their lives, their joy in sailing and mourned their loss.
In the 80s the First Mate program was initiated where candidates sailed with several approved skippers who evaluated prospects on boat handling, principles of sailing and navigation in order to be granted status as First Mate. A premise was that in case the skipper became ill or for whatever reason could not return the boat to its dock, the First Mate would ensure that the boat and crew would be able to sail home.
Unfortunately, I will be unable to attend the 40th celebration as I will be in NYC.   It is also my 82nd birthday on the 23rd!)
Have a great Anniversary party,
Judith
 The Steel Band Stand-off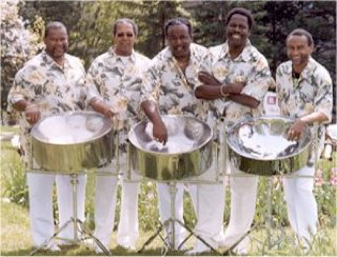 So, Judy shared the memory of the steel band at an Anniversary celebration… and the police. At the time, she was Vice Commodore with Dick Spencer as Commodore. He owned a French Boat "Teazel" and apparently said he became Commodore because he was "not fit for any other job." However, on the evening in question he took his role in stride. The Anniversary party was held at Gordon Silesky house on the Magothy. As the band got lost and was hours late, the club members partied on without the entertainment – we can find joy anywhere – and when the band finally arrived they continued playing and playing… till near midnight when the police arrived. Dick and Judy faced each other to ask, "Who gets arrested?" The Vice Commodore who was in charge of the party? Or the Commodore because "The buck stops there?"......who remembers the outcome?
 
Getting Started…. Having a Vision
Some time in the late 1970's, there was an idea of forming a business to connect skippers with boats to crew who wanted to sail…. Securing the name "Singles on Sailboats" the venture began…. But faltered. Until the entrepreneurial energy of Bobby Frey and Chris Wallis approached the idea from a new angle – a buy out and a non-profit arose from their efforts. Those efforts have led us to this celebration of 40 years of Singles on Sailboats. Chris says there were initially perhaps 30 members and 10 boats…. Most under 30 feet long. "It was a bit like tent camping," according to Chris… but clearly a great idea as within a few years the club (and the boats) grew bigger. Very shortly enjoying membership of perhaps 1,000. Numbers fluctuate over the years…. Activities/events and elements of the club have grown and continued, but the love of sailing, the effort to befriend others, and the sense of joy endures.

Camaraderie and Capitalizing on Fun
The celebration of club members which culminates in an Awards Banquet in late January as written about in early Whisker Poles, has been in place since at least 1982 according to our WP archives. In 1984, there was a (what we now call) Jibe Ho award titled, "The G-H-W-M-B-A Award" (rhymes with Simba) given to one of the most capable skippers who was counted on for his skills and knowledge of sailing and was mentor to those seeking First Mate status. In preparation for the Anniversary Cruise that year, our Skipper chose to leave Bodkin Creek on Friday evening with one First Mate-capable crew member heading for the Saturday celebration at someone's home on the Middle River. The story goes:
As the two of them proceeded to motor away from the dock in the dusky warmness of a June evening, with a gentle breeze sweeping across the boat, and a full moon reflecting off the water, the FM at the helm inquired, "Shouldn't we bring the charts topside, Skipper?"
He surprised her with his response, "Nah, I know this creek like the back of my hand."
"Even at night?"
"Sure, sure, no problem. Look, see those lights we can steer by? We don't even need a flashlight to spot buoys."
"Well, shouldn't we at least turn on the depth finder?"
"No, why bother? I know where we are, and besides, it wastes electricity."
Being a capable sailor, our FM at the helm continued to be concerned as Skipper even said, "Look, I can tell you which way to steer from up here" (on the bow).
Noticing that there were a number of red nuns to starboard as they exited the creek, she tried once more, "Aren't we completely out of the channel?"
"No, don't worry about it. The buoys must have come loose. I know what I'm doing…"
Just before the predictable WHUUMP!! Leaving them hard aground.Now we all heard of (and may have experienced or created) that teenage date where we travel a back road, late on a dark night and suddenly run out of gas… and so we must imagine our Skipper's next comment to be, "Gee, Honey, we must be aground!"
And so, the G-H-W-M-B-A was awarded to recognize a perfectly rational, capable sailor who throws all caution to the wind and abandons all heed to safe and sane practices to respond to the call of adventure.


Gaining Members…. And Memories


From the early years, SOS made it easy to lea
rn about and join the club with Happy Hours and Regional Contacts. I heard that on a fateful (& fanciful) October 1, a young sailor, Bill, called the regional contact for his area to ask about the club. Conversation ensued, engaging repartee … eventually the helpful young woman expressed a qualifier that, "We're primarily a sailing club; not a singles club." To which our Bill responded, "That's great. I don't need help getting dates, I need crew!"
A short time later, Bill joined SOS and attended the November brunch, where our helpful young woman, Barbara, was a greeter … and they resumed their engaging repartee … for the next 31 years.
Story shared by Bill Small
Some Memories From JoAnn Lovell
JoAnn Lovell Commodore 1992-93
Congratulations to SOS and thanks to the current leaders for continuing the fun and heritage of a warm and welcoming sailing group. Yes, somehow, I fall into the category of having seen 34 years of that history. It is impossible to relate all the cherished friendships and adventures of all those years. Suffice it to say that the club has offered an incomparable richness to my life. I started out as a sailing novice not able to tell port from starboard and fearing the heeling of the boat while under sail. I clearly remember the day, on Ellie Abramson's boat, when I was asked to release the main sheet and the boat came upright. The fact that with the simple command, I was able to control what was frightening me was the first step in becoming a bona fide sailor and absolutely loving being on the Bay in a sailboat.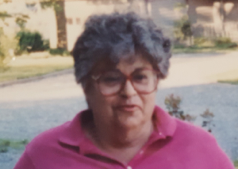 One of the memorable people in my journey from a novice to First Mate to skipper was Ellie Abramson. She was committed to helping people learn to sail. She was also an anomaly in the sailing world, a late forties and up female skipper owning the Bristol 30 she captained.
(Yes, there were a couple of other female skippers in the club notably Lynn Bonjour. Lynn was an amazing woman who held membership in the carpenter's union at one point in order to support her children as a single mom.)
Ellie chaired the Education Committee and took the job very seriously creating sailing lessons complete with example slides of the points she wanted to make. She also took seriously the grooming of First Mates and making sure there were some in the pipeline with intent to have a First Mate on every boat on every weekend sail, a concept that was somewhat controversial. Many of my first adventures with the club were aboard Ellie's boat. Now, Ellie never sailed all by herself as she had a permanent First Mate aboard. Charlie, the English Sheep Dog, was a fixture at the raft and Ellie put him into the dinghy in the evening and in the morning for Charlie to have a land-side adventure.
Another of the memorable folks from all those years ago was John Jannson. John, the skipper of Aquila III, sailed with the club until the ripe age of 82! He was a formidable skipper with sailing skills few of us ever mastered. A Marine, a counselor at Outward Bound, and retired by the time I came to know him, he frequently served as raft captain. The heavy Aquila III made a great anchor boat. (Aquila III can still be seen from time to time as it is owned by Bernie and Phyllis McKernan and sometimes sailed by Suzanne Farr.)
John also had a boat companion in the guise of a wonderful yellow lab named Skipper. John and Skipper frequently held court in the cockpit on many a raft. John's wine glasses were a topic of conversation as they were shiny metal with stems and looked quite elegant! John always had stories to tell about sailing, his travels, and other escapades according to the topic of the evening. A raconteur of considerable skill, the stories were always interesting! Too bad we didn't capture some of them.
John went to Freemantle Australia for the 1987 America's Cup. He watched Dennis Conner bring the cup back to the USA. While there, he happened to meet Ann Bissell who became a very long term love and who he lived with for many years. I was on board Aquila III the very first time he brought her to sail with SOS. John was always the commander of the ship. Ann was the most gracious and lovely hostess one could find. To be with them was always a fun time as well as an interesting study of male/female relationships. Ann continued to sail with John for many years until finally deciding that she wanted to live in Florida and John was unwilling to leave the Bay. They also opened their home on Spa Creek (actually, two different locations) for club events and welcomed all.
There were many others through the years that impacted my life. These two were particularly outstanding as the mentor that helped me achieve a reasonable level of seamanship and the person who, for so long, literally anchored the club. John was also my counselor in all the "difficult" issues that came up when I was Commodore.
I do hope the 40th celebration is an outstanding success and that the club continues to enjoy more years of remarkable fellowship and sailing experiences on the Chesapeake. From my spot in Sarasota, FL, folks ask me why I am not sailing down here. There are several answers to that question but the main one is "nothing can compare to the Chesapeake Bay". Enjoy.

Well said, JoAnn, thank you
And many thanks and much gratitude to all who have walked or sailed the path before us, for each member as each continues to contribute, and for the life long memories and bonds we share through Singles on Sailboats.
                                                                      Respectfully,
                                                                    Janet Gonski
                                                                    Commodore, 2018